Half Dome Hike
Yosemite National Park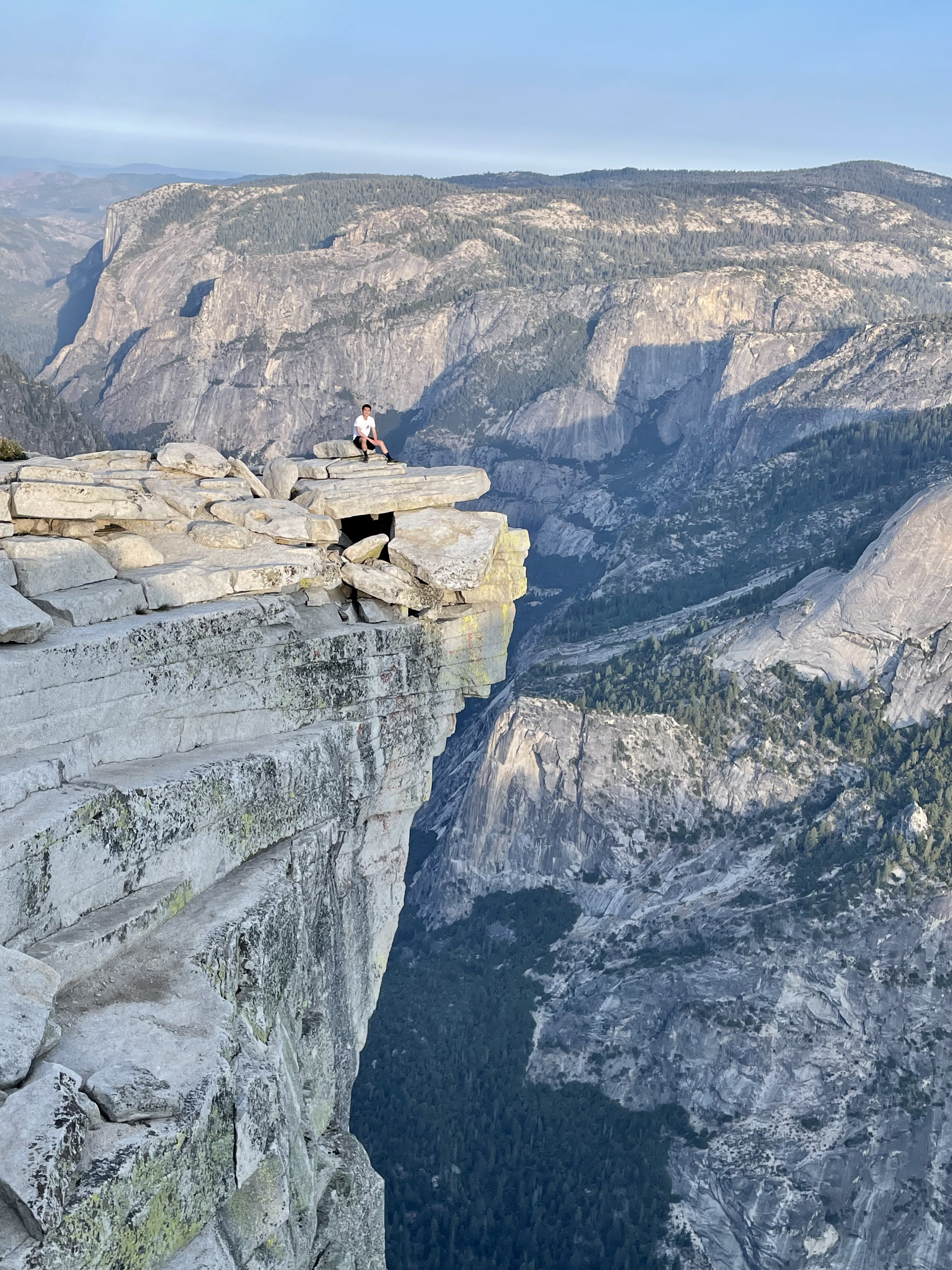 How it began
It began as an idea. On a whim, Anthony and I applied for the Half Dome Cable climb permits for Sunday, July 18th, 2021. This 10-14hr hike is considered one of the hardest hikes Yosemite has to offer. Word on the street was that the acceptance rate for permits is very low. To our surprise, one of our two lottery entries won! I had planned to exercise more in preparation for the hike… seems that wasn't going to happen.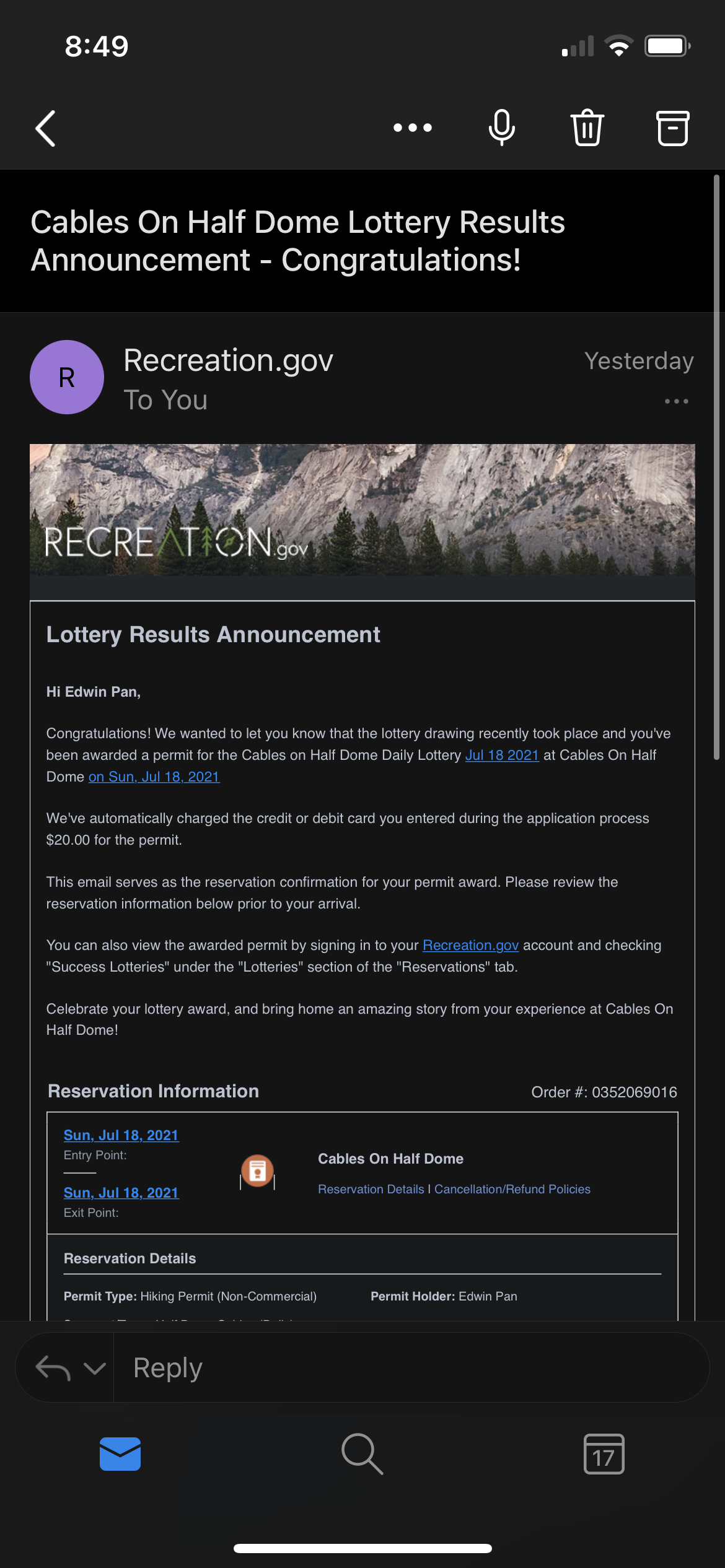 We proceeded to make plans for the drive. We would depart from the Bay Area around 1AM, arrive at the trailhead at 5AM, and proceed with the hike. However, hours before departure, we found out that there was a high likelihood of thunderstorms during our permit window.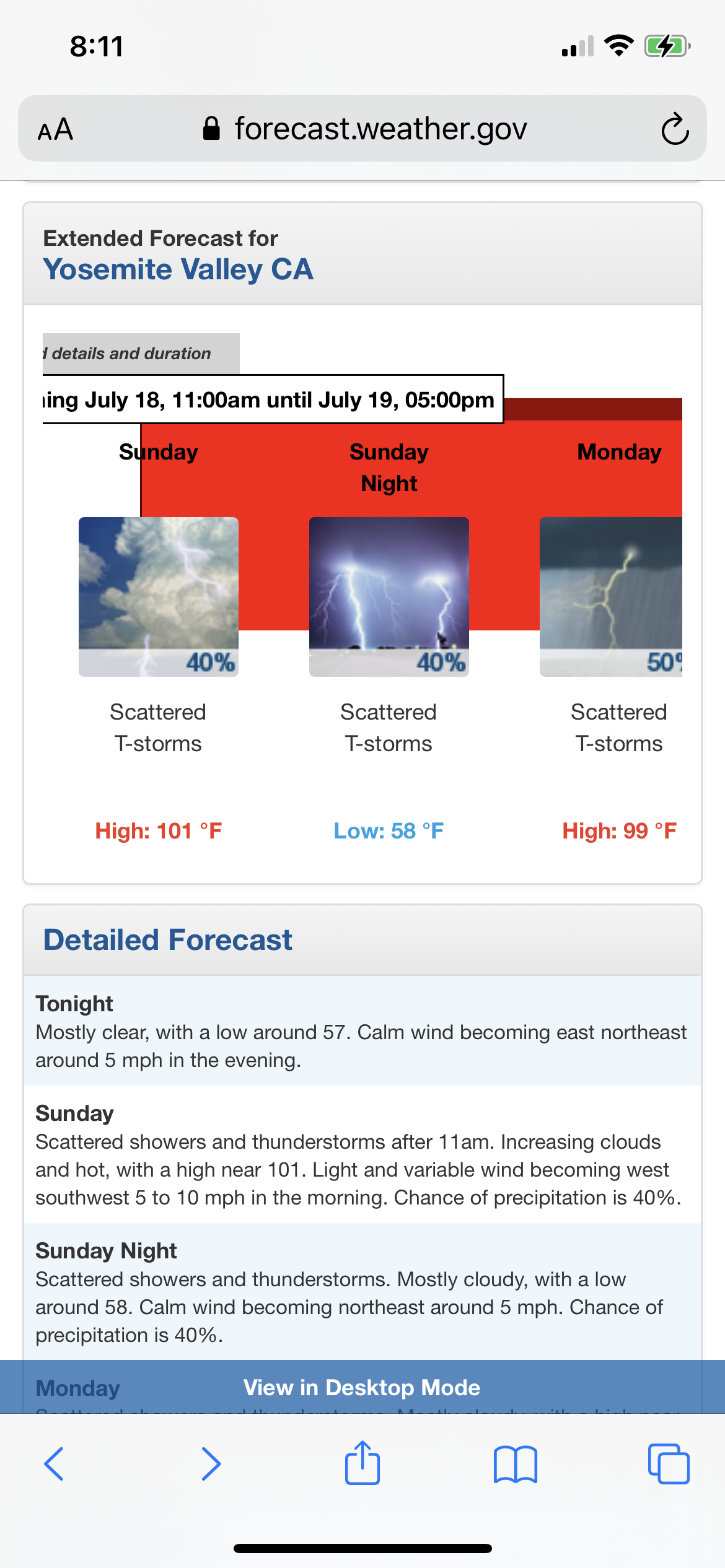 Faced with the prospect of missing our chance to hike to the top of Half Dome, Anthony and I decided to up the ante. We figured that if we moved up the departure to 9PM (i.e. an hour later at the time), we could make it to the trailhead by 1AM and have just enough time to speed hike before the thunderstorm arrived.
And so it began! The trek to the top of Half Dome, starting around 2AM (due to some permit confusion)
Night Lights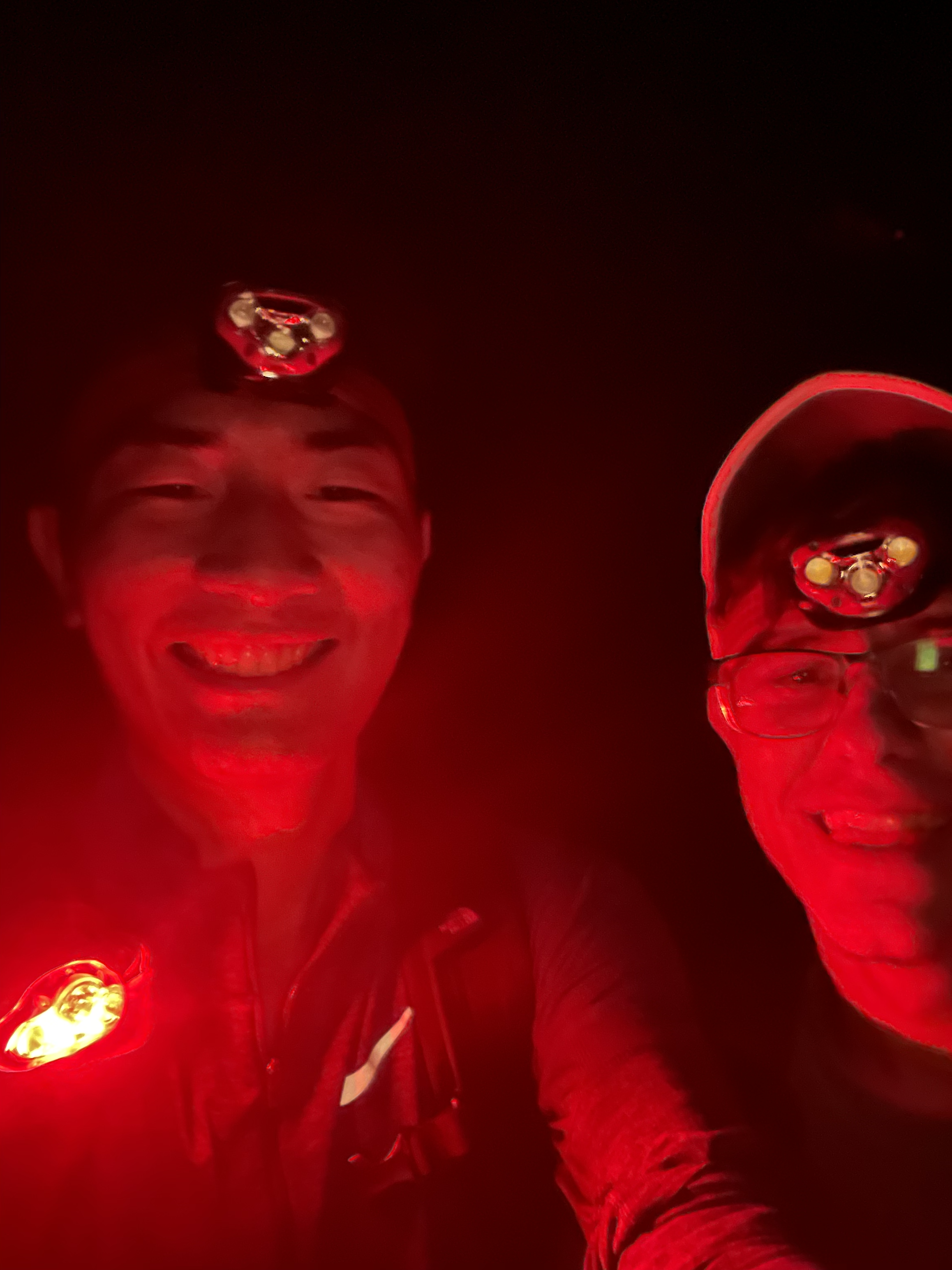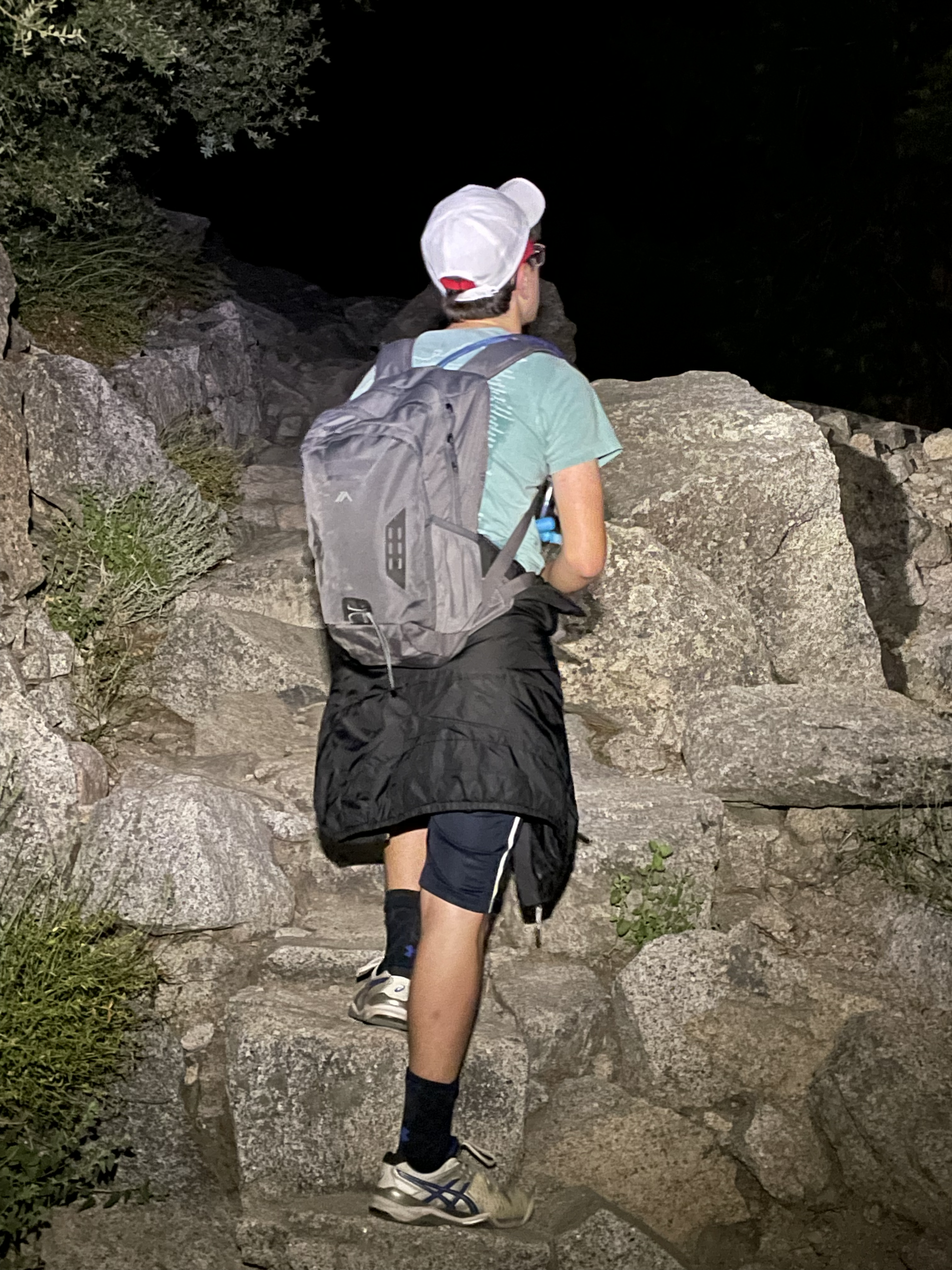 An actual paraphrased exchange between Anthony and I:
A: Is that the waterfall?
Edwin gets out his large handheld flashlight and illuminates the source of the sound, finding water hitting rock.
E: Yea. That's it.
A: Where's the top?
Gradually points the light higher.
E: oh.
and higher
E: Ohh.
and higher
E: Ohhh…
We were right next to Vernal Falls, and it's really really tall.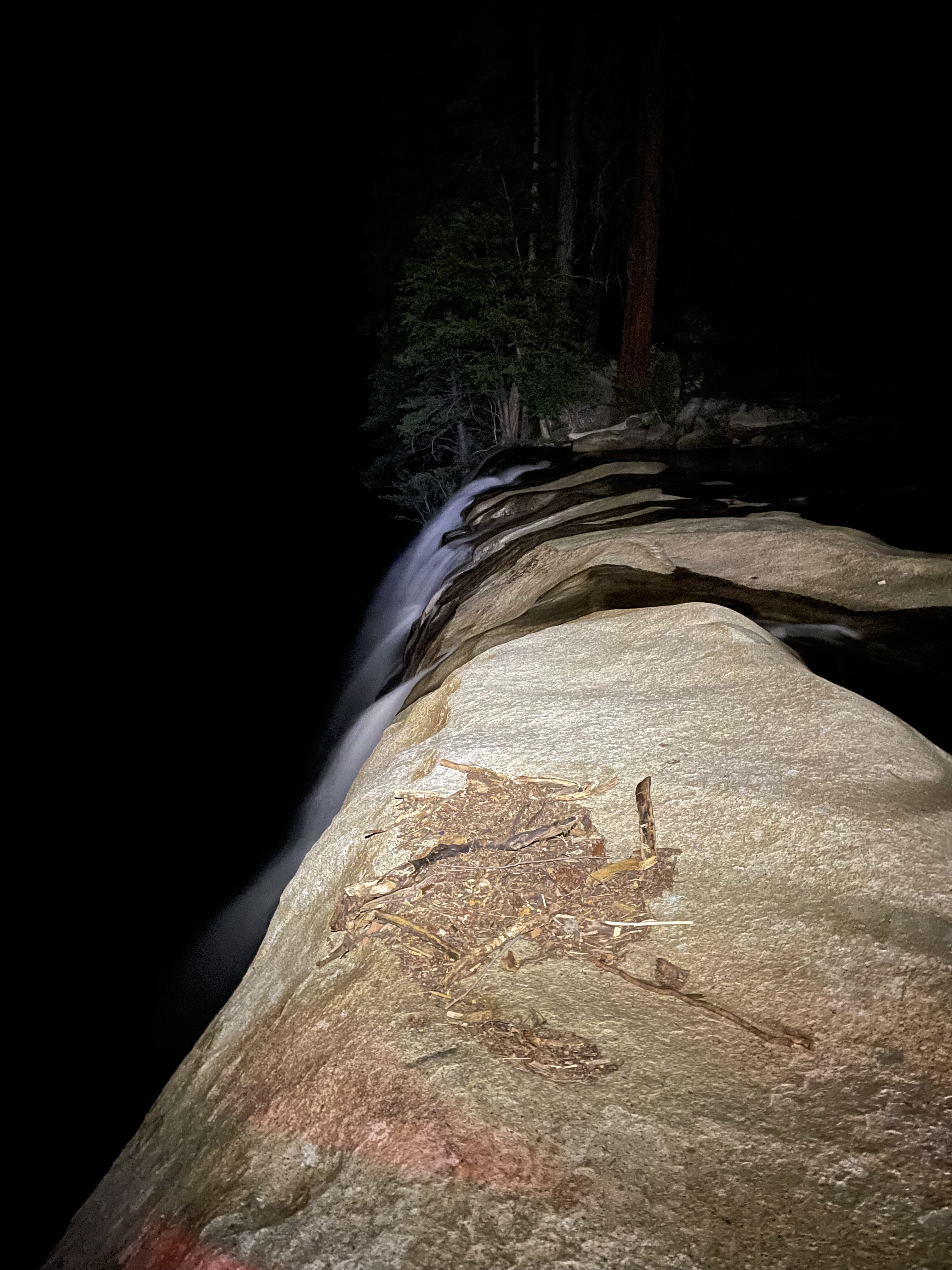 And onwards we went, through the night,
Mist Trail > Yosemite Valley > Sub-Dome > …
Pre-Dawn Stillness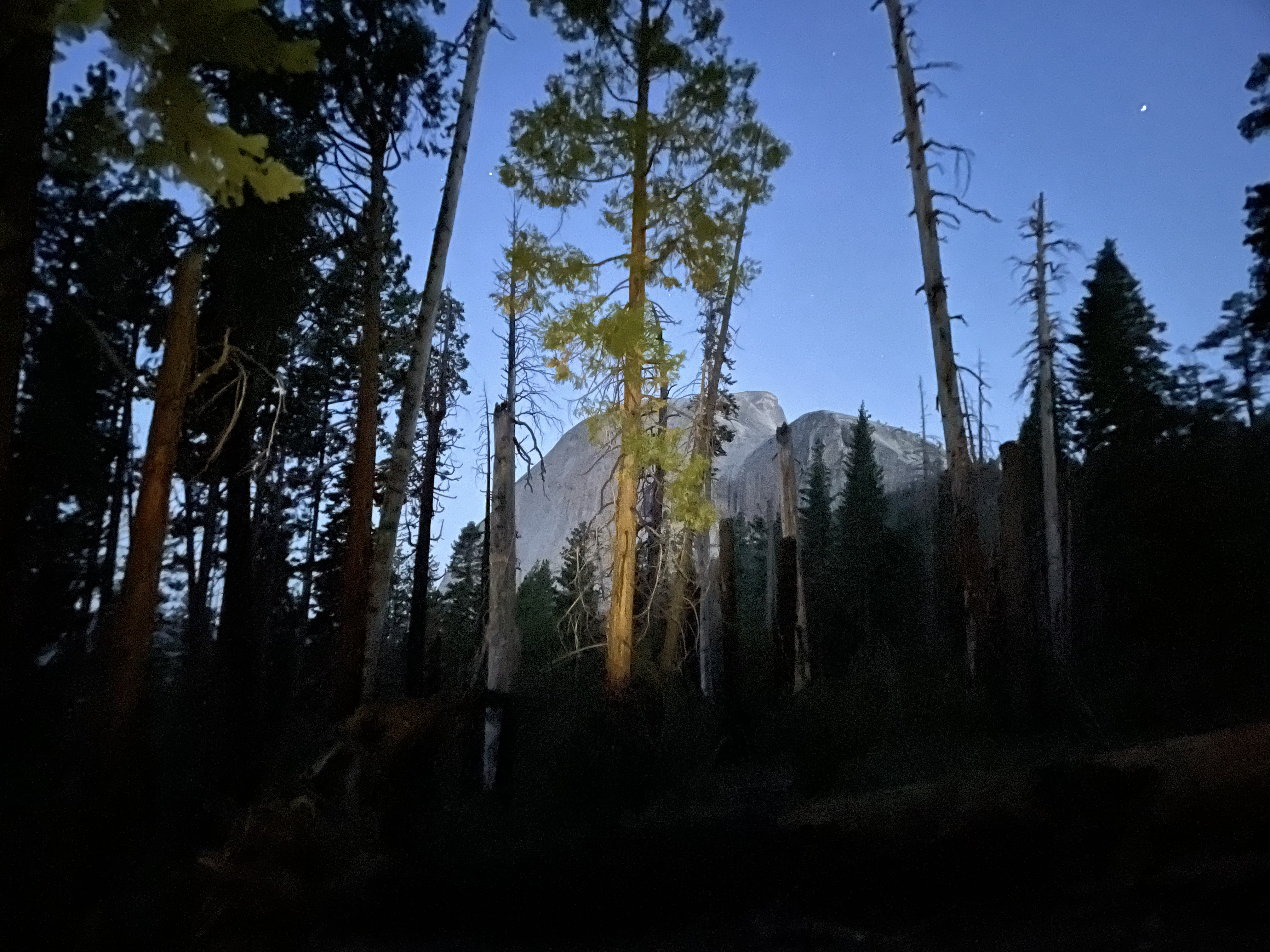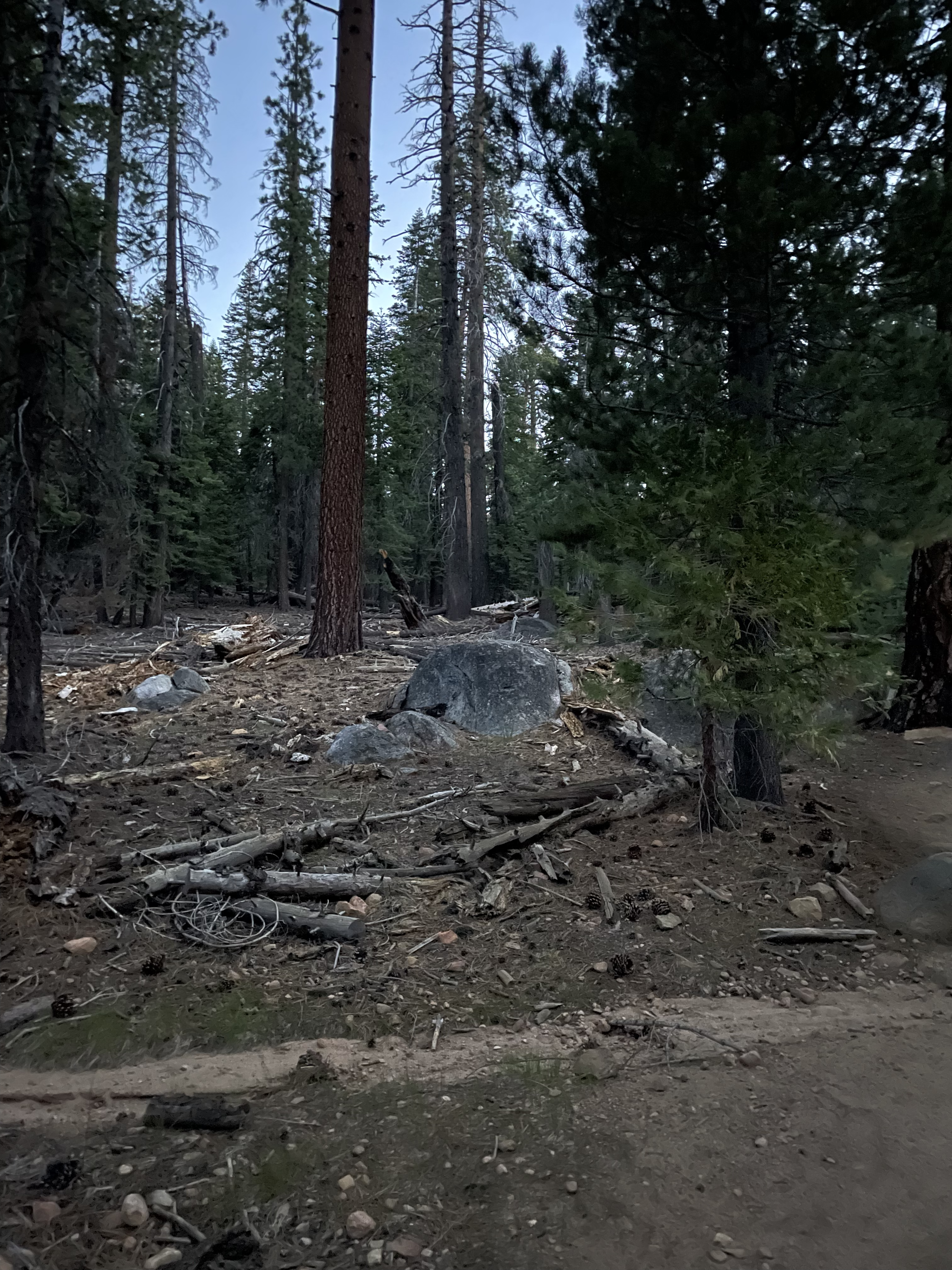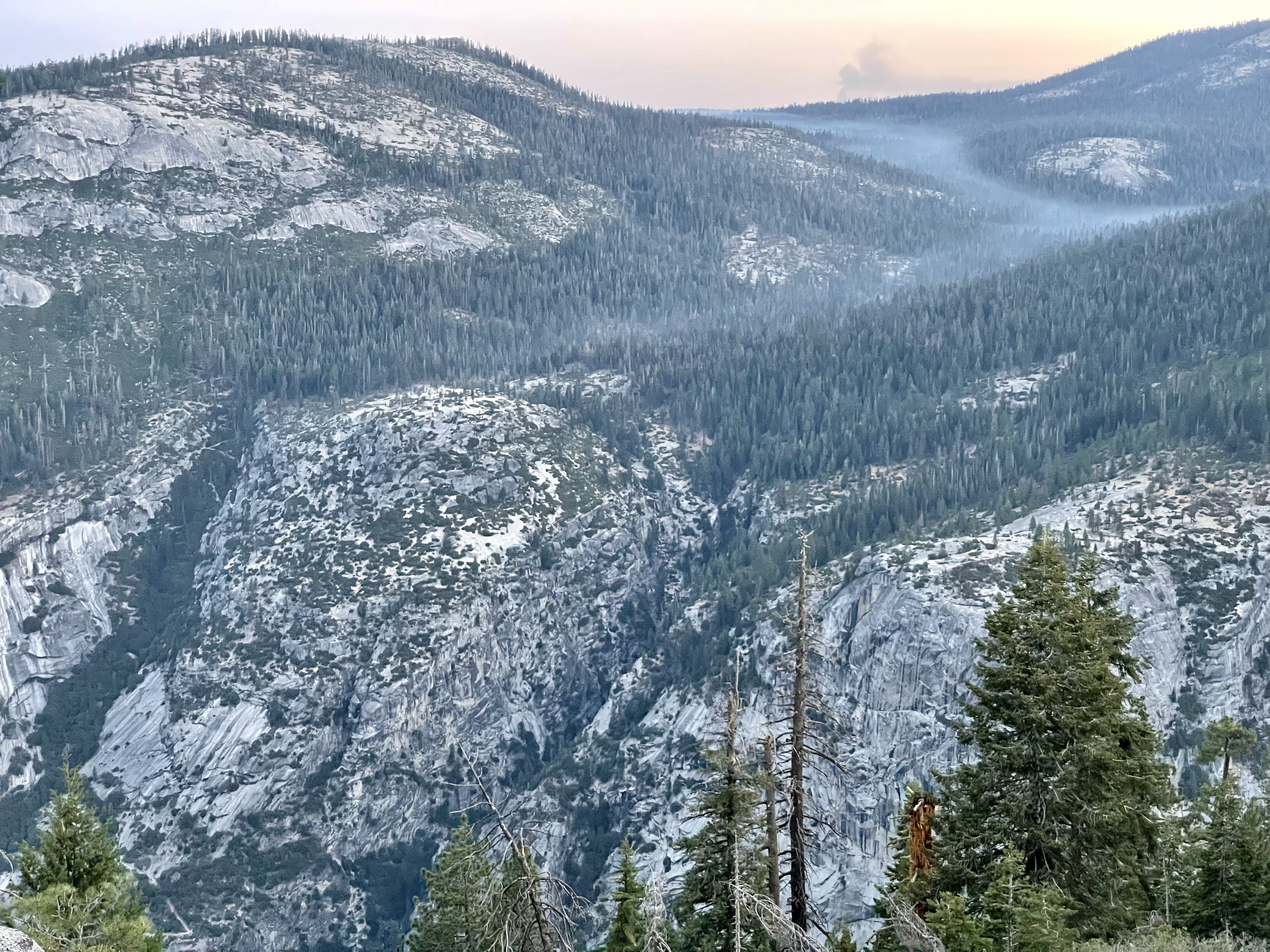 Summit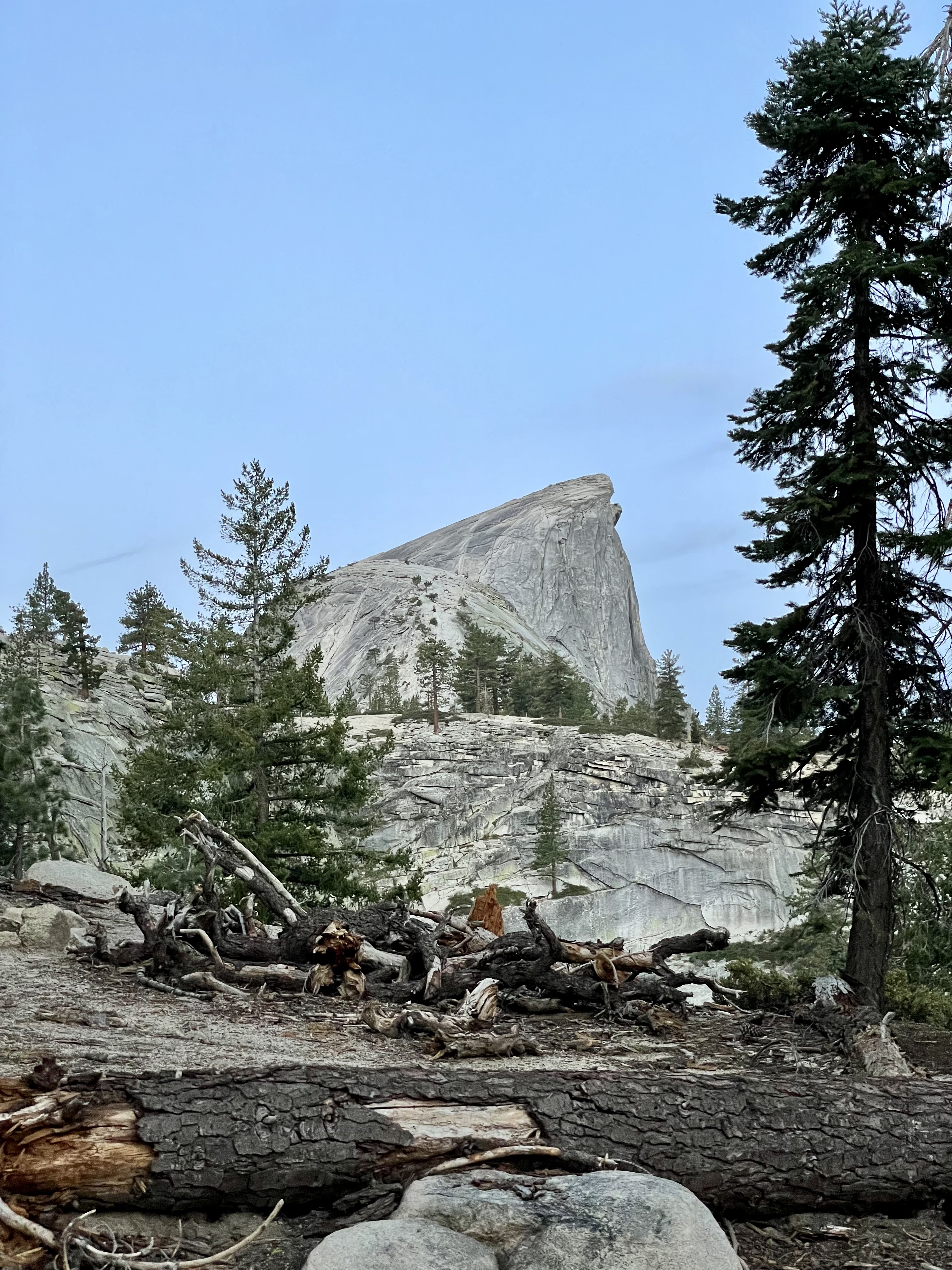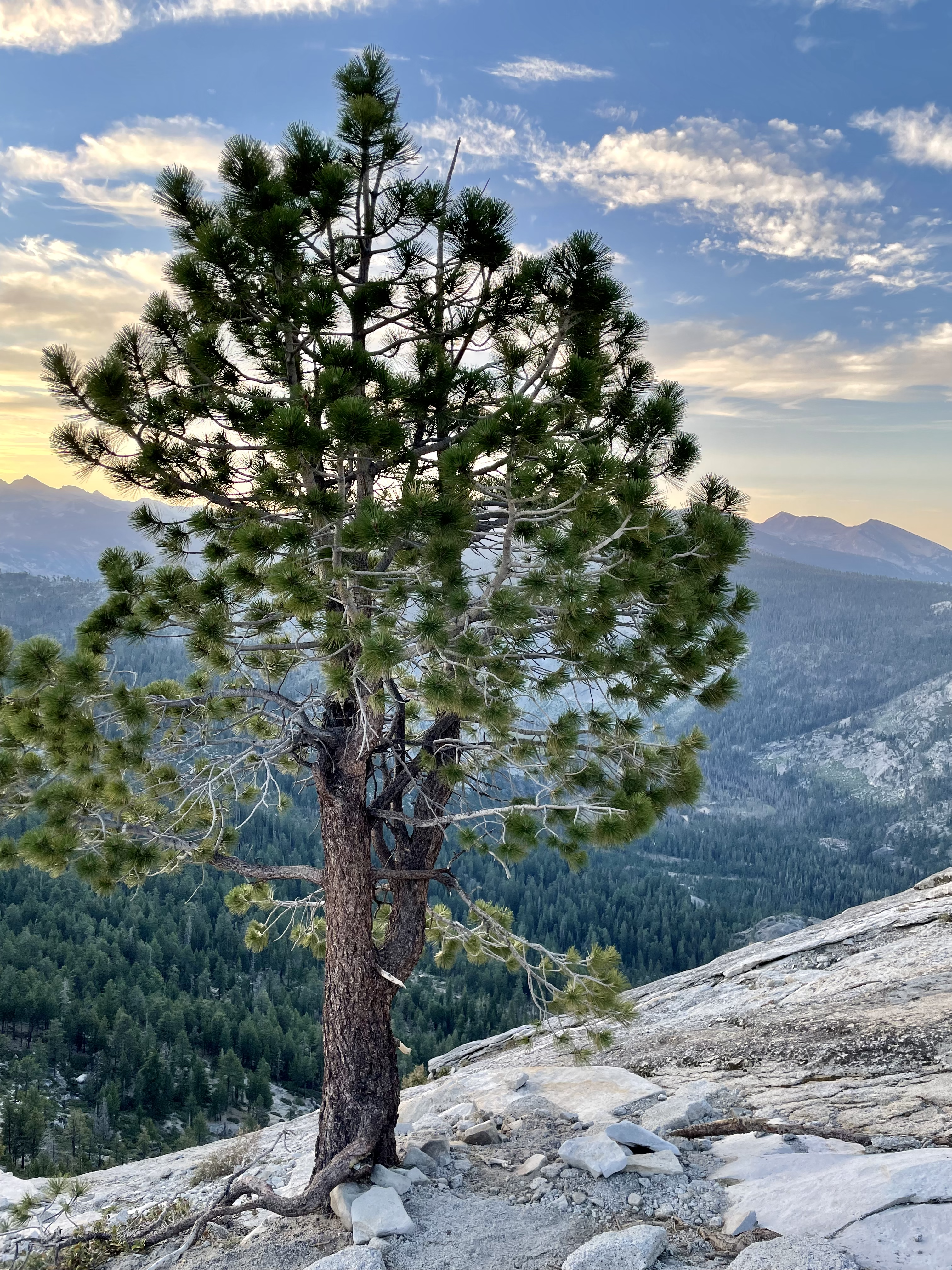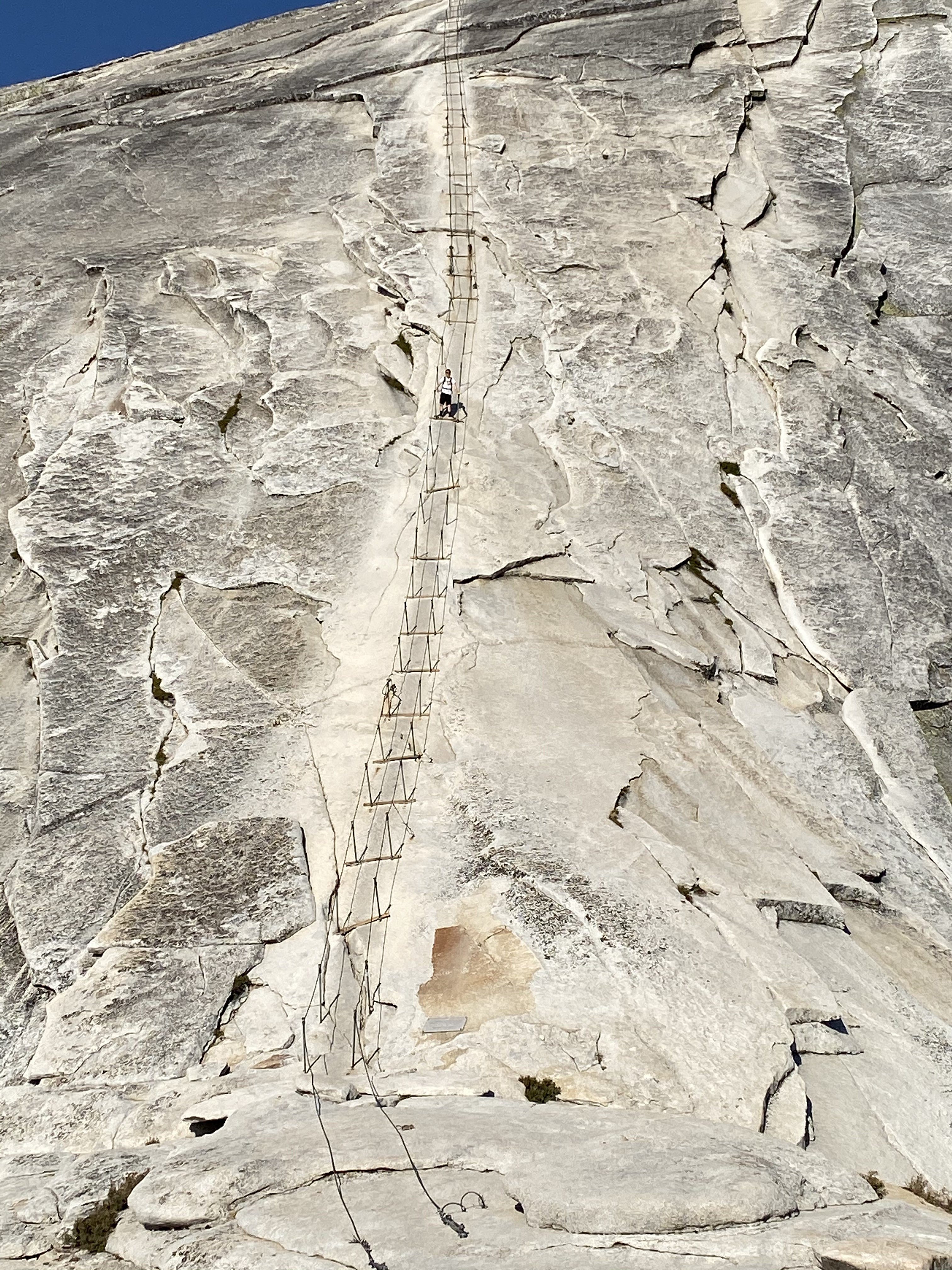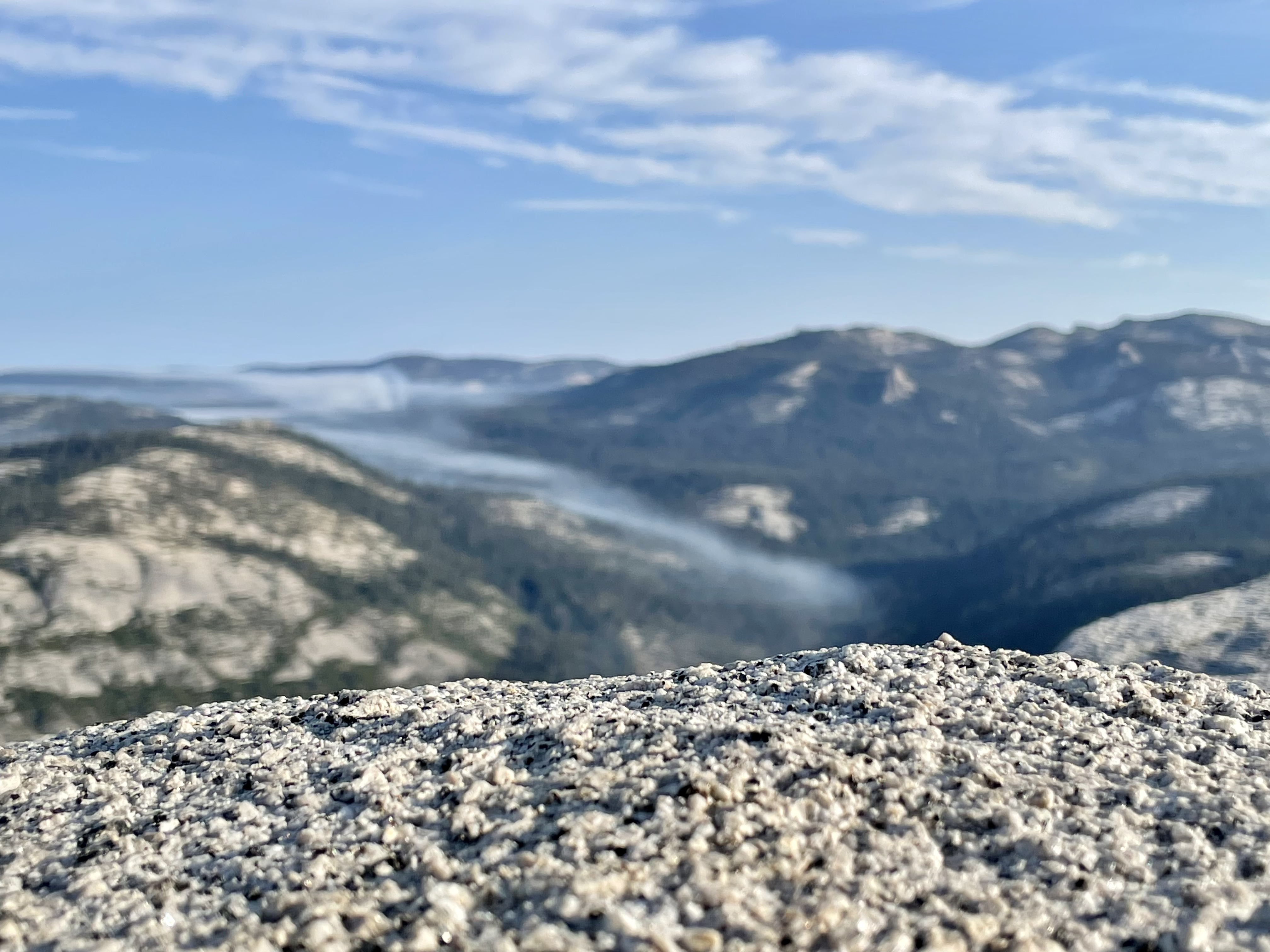 Return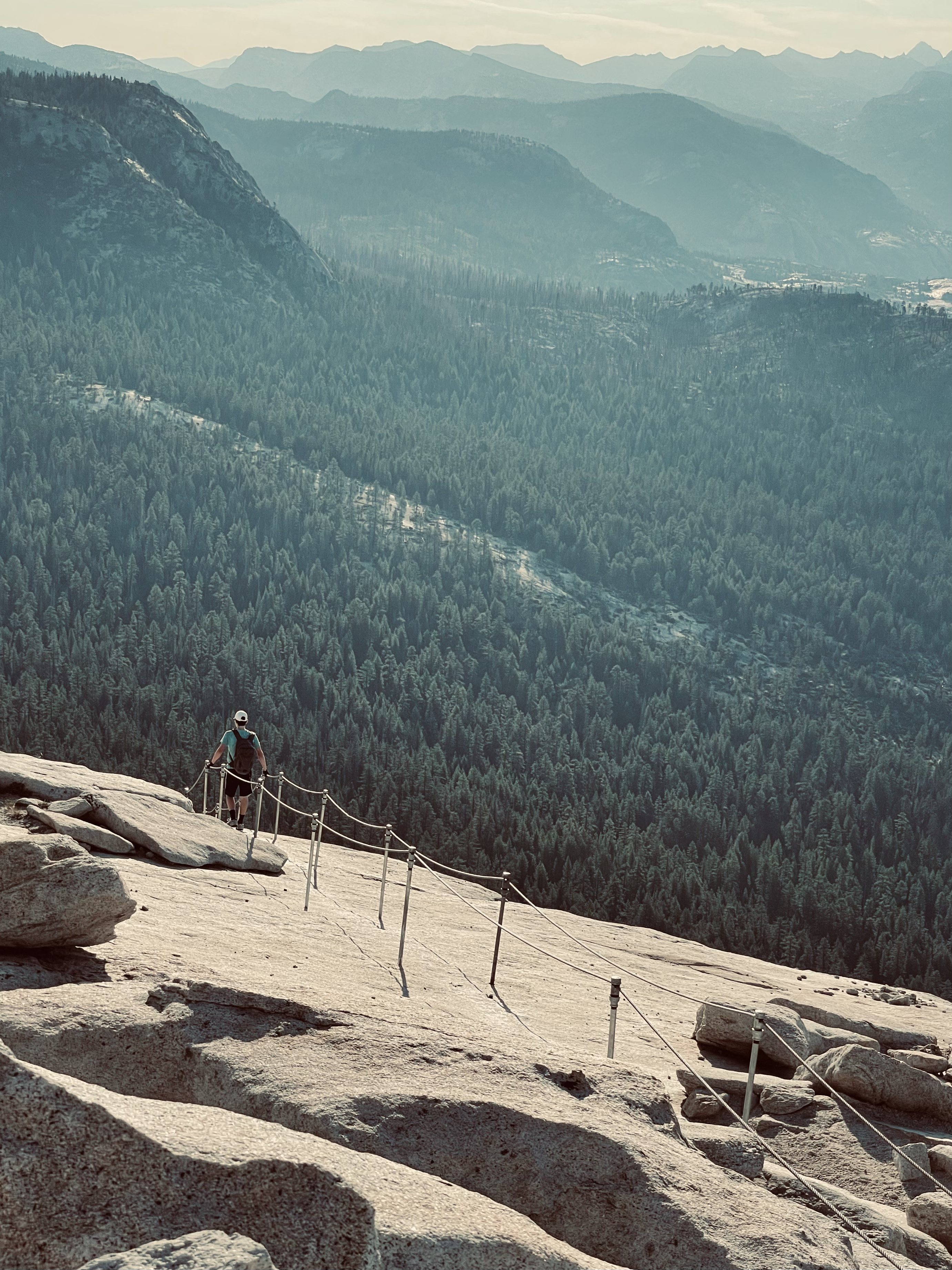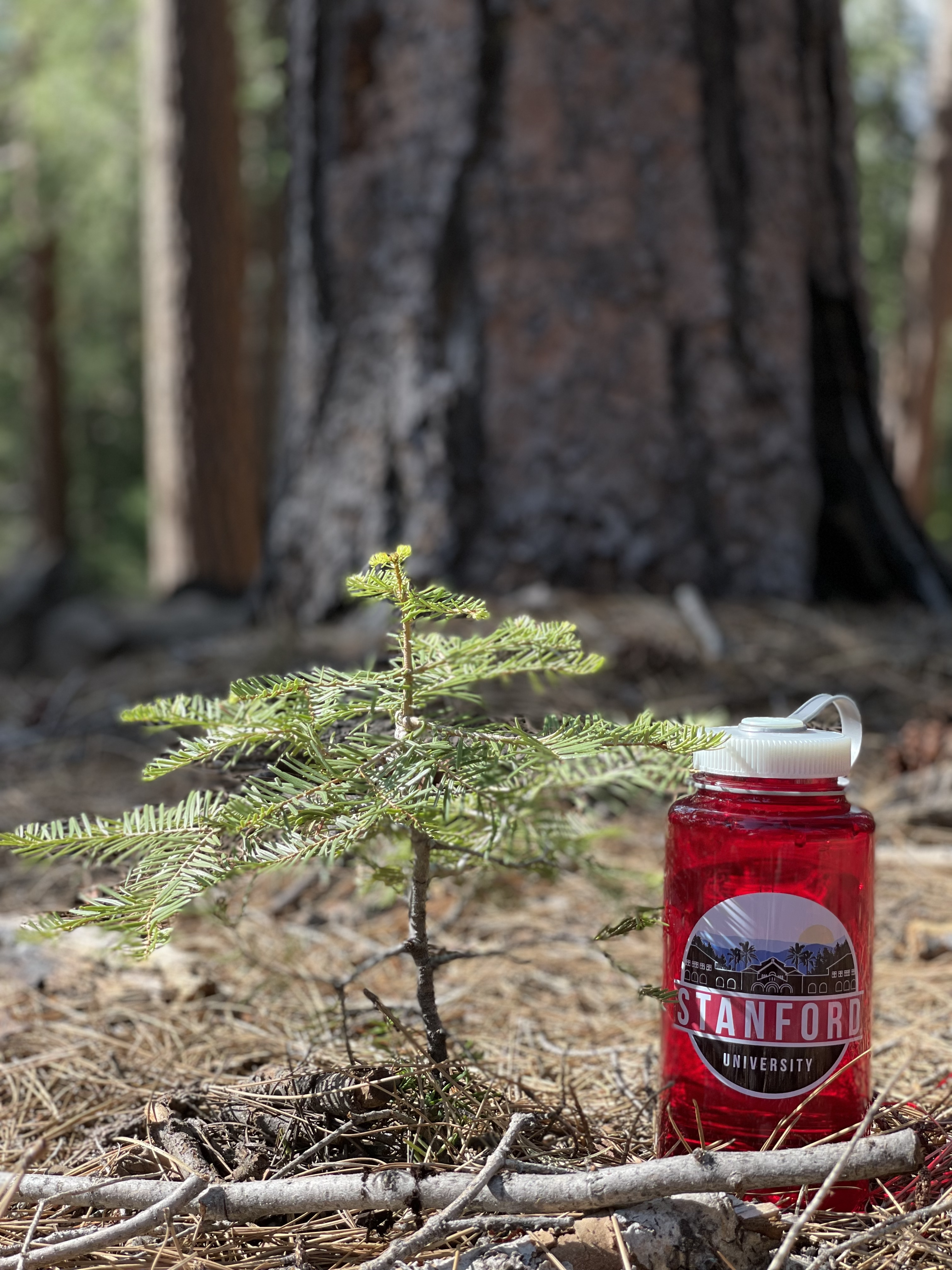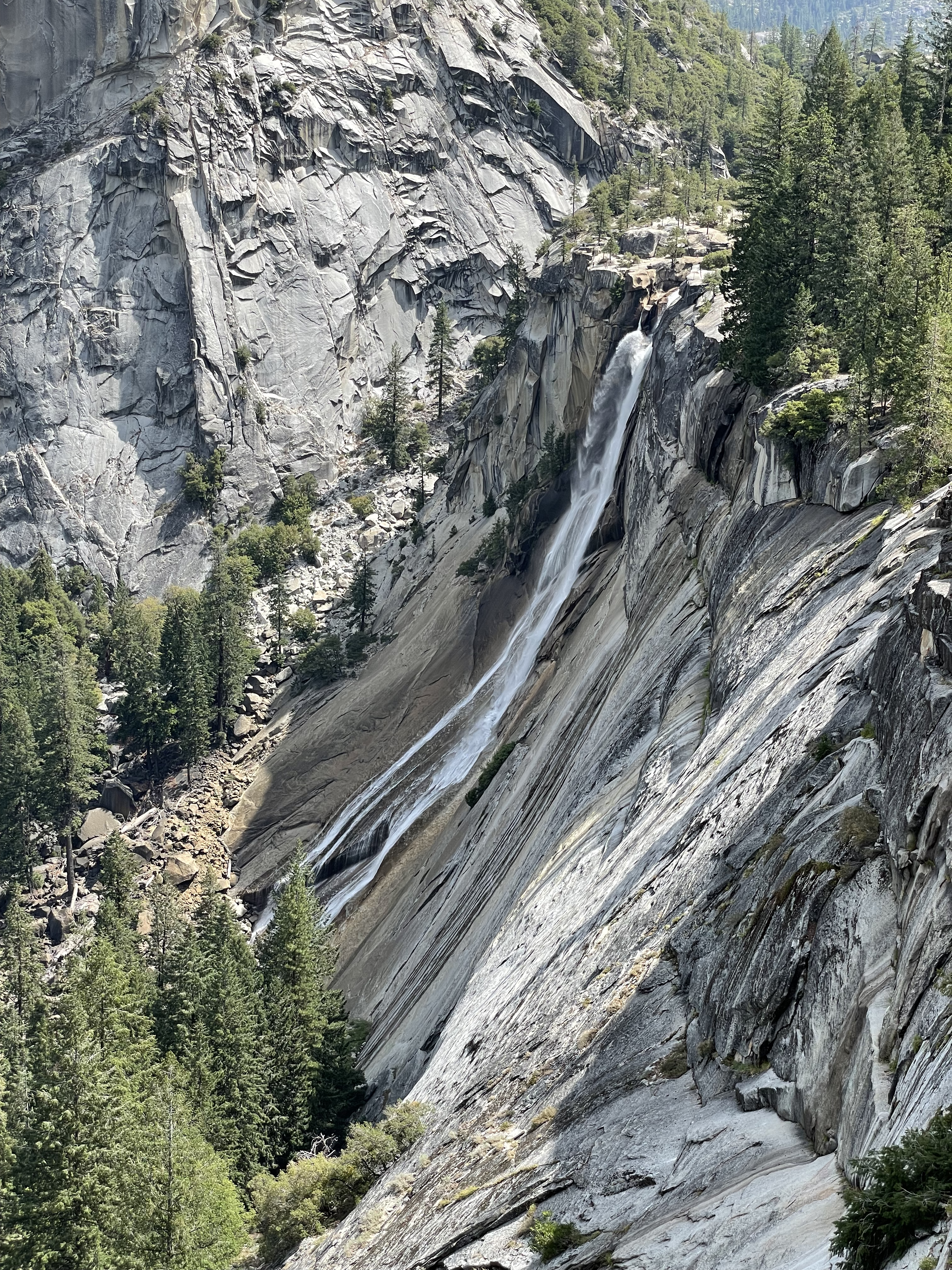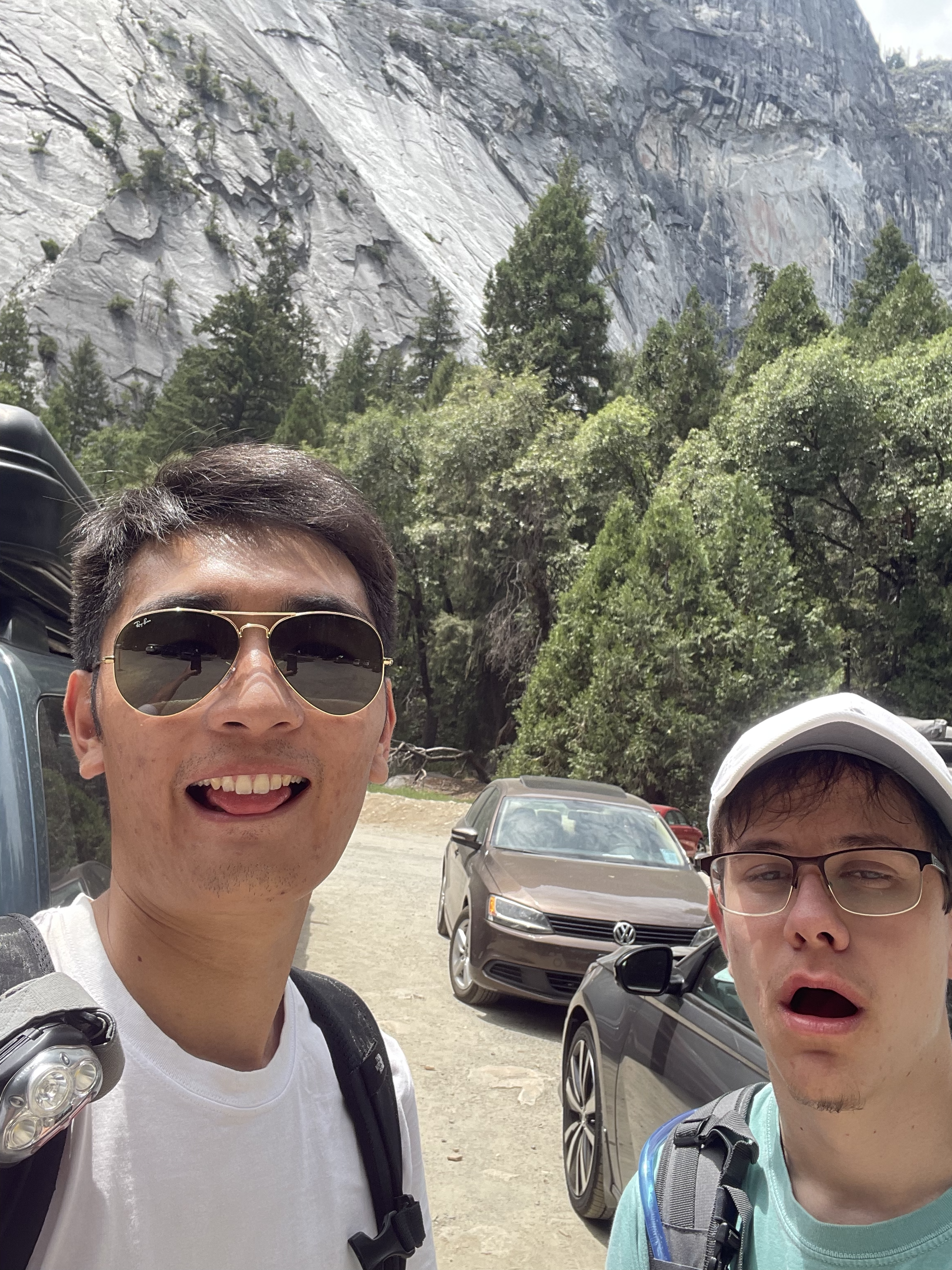 Summary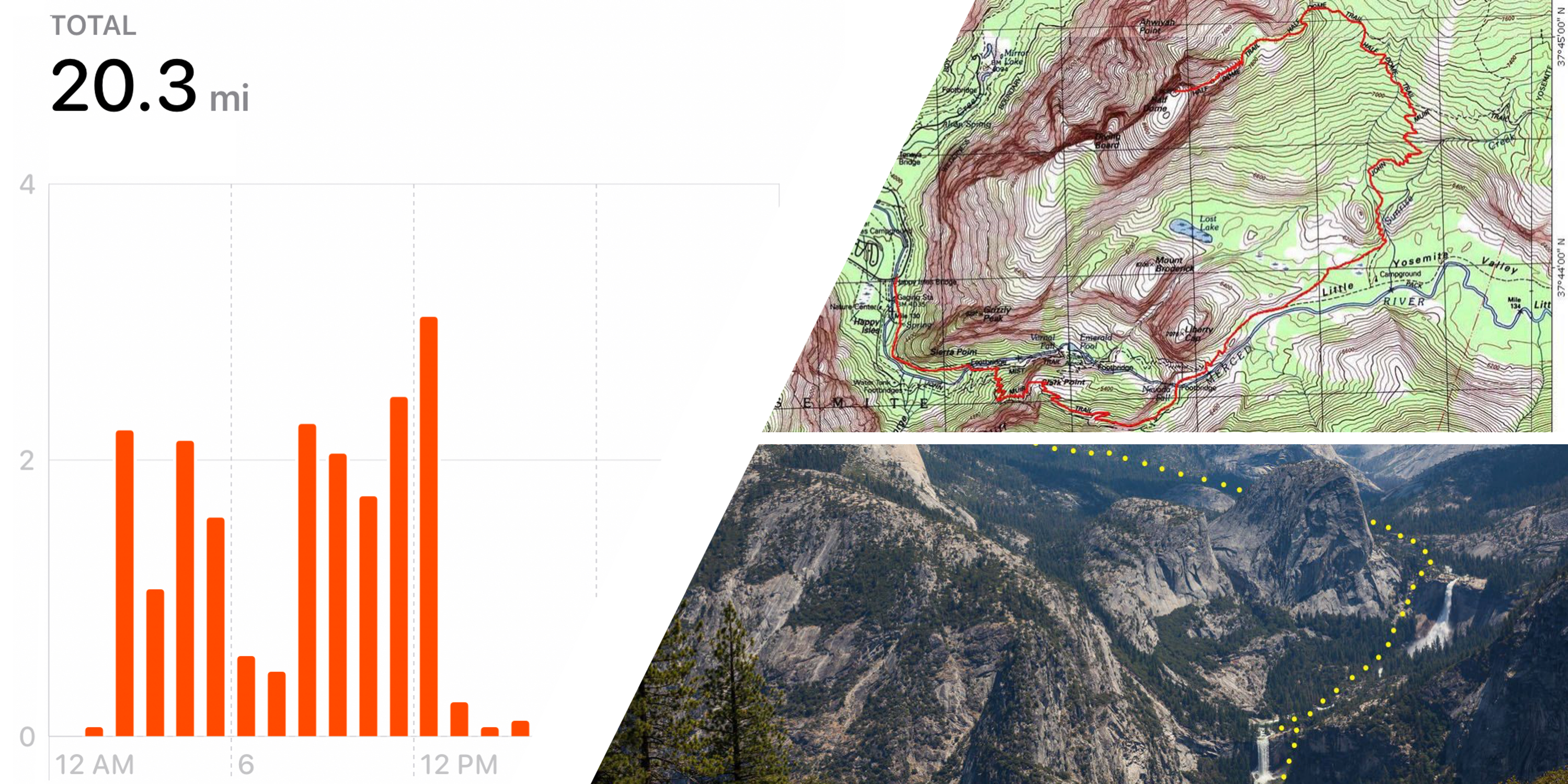 And that's a wrap!